Success is sweetest
when it's shared
At Kenny's, our success stems from your success! Whether you're looking for bulk products, one of our brands, or a custom item unique to only you, our team is here to help you drive your business further.
With over 35 years experience in private-label & co-manufacturing, we live and breathe excellence in all aspects of production.
Kenny Nelson started his sweet venture with licorice twists more than 35 years ago. Since that first day, we've grown into the largest private-label licorice and drizzled popcorn producer in the country.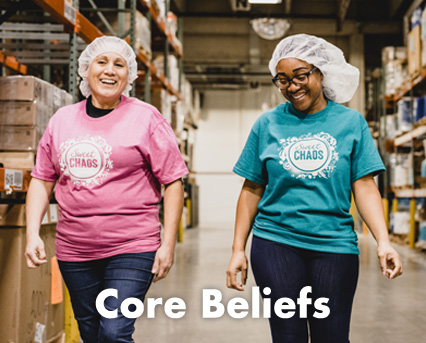 Our growth has changed a lot of things, but not our core beliefs:
TRADITION & TRUST
PEOPLE FIRST
QUALITY & SAFETY
BOLD INNOVATION
COMMUNITY & BEYOND
Kenny's Candy & Confections has grown and changed during our decades of business but, we've always grown stronger. When you join the Kenny's team, you'll have the opportunity to grow and shape your career as we work together to grown and shape the company.
For over 35 years, we have been the trusted supplier for licorice and licorice candies across the US. Over time, we've added additional capabilities such as dietary supplements, popcorn, and extruded snacks.
Our team didn't stop at just red and black licorice twists… our offerings include fruity flavors, Cinnamon, Chocolate and Licorice Candies!
Here at Kenny's, all of our popcorn is oil popped in small batch kettles.
From there, popcorn can be drizzled or sent to the seasoning drum to create an endless amount of flavors and textures!
Our newest snack capability, extruded snacks, was added in 2021
The Kenny's team can help you match the national brand or formulate new products based on your consumers!
Kenny's Candy & Confections is the premier source for private label gummy supplements made with on-trend, science backed ingredients.
Our state-of-the-art production processes and top-notch Research & Development team formulate solution focused products to meet your consumers' needs.
Wiley Wallaby is the brand that consumers trust for incredible tasting, permissible indulgent candies that are always soft & chewy and deliver a burst of flavor with every bite.
Through fun, delicious products, we bring families and friends together for a shareable snacking experience.
Sweet Chaos is a delightfully disruptive snack for those snack-minded individuals who are looking for a break from their everyday crazy.
Our snacks deliver better-for-you ingredients like non-gmo popcorn and coconut oil, without ever sacrificing taste.
We know life is crazy – but your snacks don't have to be.
The newest offering in our branded lineup, You're Welcome offers a cheeky and delicious way to reimagine your favorite snack.
Pistachios are harvested, double-roasted and blasted with some seriously intense flavor to kick off this line.
Our easy-open shells mean this snack is here one minute and gone the next!